Winners of Spike TV Guys Choice awards for 2009 and Pictures
June 2nd, 2009 | Posted by in
Showbiz
Spike TV Guys Choice awards announced the winners last Saturday which was held at Sony Studios in Los Angeles.
Read on for the complete lists of winners of Spike TV Guys Choice awards for 2009


DECADE OF HOTNESS AWARD
Halle Berry
BALLSIEST BAND AWARD
Metallica
BEST BUSH AWARD
Will Ferrell
BEST UNSUPPORTED ROLE
Kate Winslet
BIG MEN ON CAMPUS AWARD
Florida Gators
BIGGEST ASS KICKER AWARD
Jason Statham
BRASS BALLS AWARD
Clint Eastwood

COMEDY SAVANT AWARD
Jason Segel
DEADLIEST WARRIOR AWARD
Christian Bale
FEMME FATALE AWARD
Angelina Jolie
FUNNIEST M.F. AWARD
Sacha Baron Cohen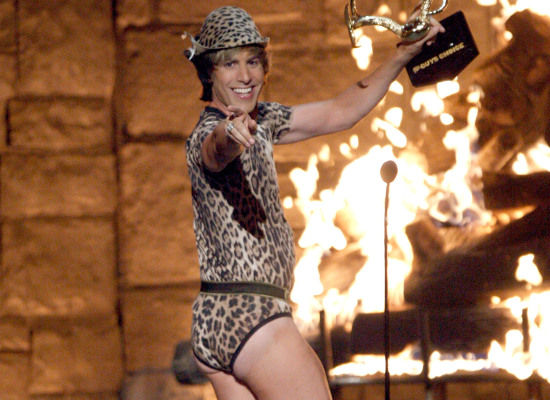 GUITAR GOD AWARD
Eddie Van Halen
DISCRETIONARY GUY MOVIE HALL OF FAME
"Fight Club"

GUY OF THE YEAR
Mickey Rourke

HOTTEST GIRL ON THE PLANET
Megan Fox
HOTTEST 'MILA'
Mila Kunis
HOT N' FRESH AWARD
Malin Akerman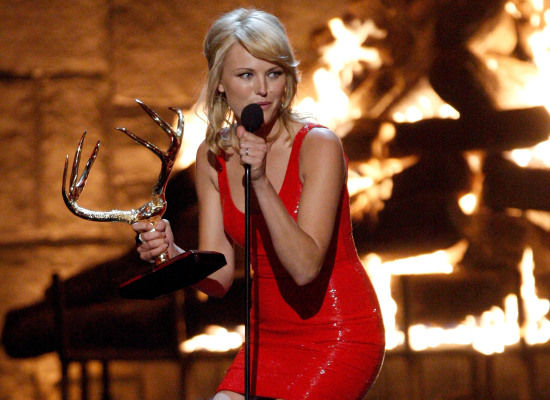 MAN KIND AWARD
Judd Apatow
MOST DANGEROUS MAN
Brock Lesnar
MOST MAN-TICIPATED MOVIE
Inglorious Basterds
MOST UNSTOPABLLE JOCK
LeBron James
OUTSTANDING LITERARY ACHIEVEMENT
Russell Brand
PLAY OF THE YEAR
Ben Roethilsberger/Santonio Holmes
SEXIEST ATHLETE
Biba Golic
SEXIEST SIREN
Katy Perry
TOP FANTASY LEAGUER
Dwyane Wade
You can follow any responses to this entry through the RSS 2.0 You can leave a response, or trackback.