DIY TV stand
– I stumbled upon this youtube video on
how you can make your own tv stand
. If you're into
DIY
(do-it-yourself) thing and if you've got nothing else to do this summer then maybe you can try this one at home.
I think everybody is so affected with this recession thing and the best that we can do right now is to spend our money wisely. If you want to save money then here's the video on how this guy made his own tv stand.

Just in case you need to replace your old tv stand then just follow this video or be creative and create your own design. I've read that it only took him almost 2 hours to finish this custom made TV stand.
Anyways… if you don't have all those tools then I think it's a bad idea so just forget about it and if you can spend $$$ then don't be too harsh on yourself and just rush at the nearest department store and buy a ready made TV stand. LOL! It's simple as that!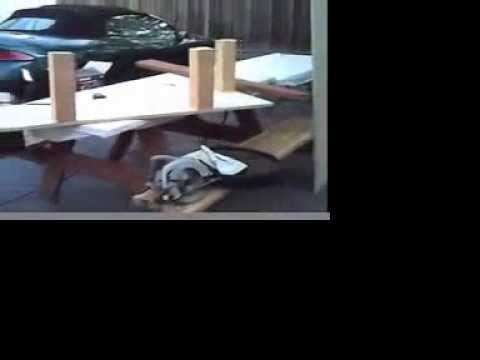 DIY TV Stand
You can follow any responses to this entry through the RSS 2.0 You can leave a response, or trackback.