Tang Ina Nya by Akuztikz – I don't know this song not until last night, my friends Mik and Ynna told me to listen to this song coz they thought somehow I could relate to its lyrics… Thanks guys though some lines of this song is really not for me. I'm not that bitter… I'm not sweet either… LOL Hmmm… Oh well… Hindi ko rin winiwish na may mangyaring masama sa taong nanakit sa damdamin ko… never… kasi mahal kita e… Lintek na pagmamahal yan… Someday I'll be over you…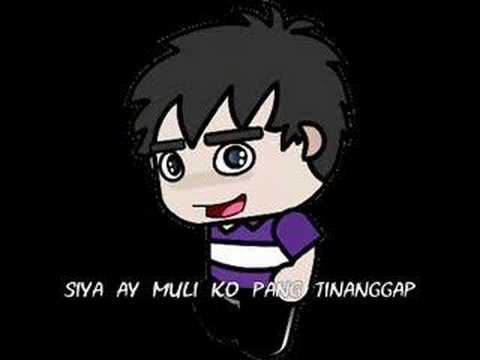 Akuztikz – Tang Ina Nya Lyrics
Hindi ko magets why merong ulam sa video? Can anyone tell me? LOL
I just like to dedicate this song to all the brokenhearted souls… Tang Ina Nya! by Akuztikz… Love it!
You can follow any responses to this entry through the RSS 2.0 You can leave a response, or trackback.