Kara DioGuardi? Do you know who Kara DioGuardi is? Well, I haven't heard of Kara DioGuardi before… maybe she's not that popular or maybe I'm not watching tv all the time… so yeahhh LOL Well.. I just saw Kara DioGuardi's name here in Yahoo and I got curious because she's on the number one spot in todays top 10 Yahoo's most searched word. So I clicked on her name and saw this Youtube video of her song "Lost" and I love it… FYI : Kara DioGuardi is a Grammy nominated songwriter, a singer and also a record producer. Kara DioGuardi also appeared as a judge in the eighth season of American Idol.
I would like to dedicate this song to the one I love… This song is for you baby…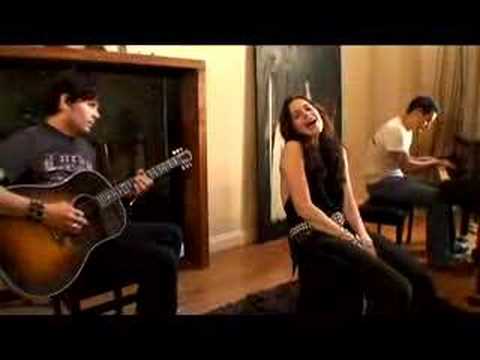 I get lost inside your stare
Lost when you're not there
When everything I have doesn't mean a thing
If it's without you
If it's a dream, don't wake me up
I'll scream if this isn't love
If bein' lost means never knowin'
How it feels without you
I wanna stay lost forever
I wanna stay lost forever with you
Click Kara DioGuardi – Lost Lyrics for the complete lyrics of this song
or visit i Love Music and Lyrics for more Kara DioGuardi songs
You can follow any responses to this entry through the RSS 2.0 You can leave a response, or trackback.